Hey after reading this article... I realized how great I felt that there are others ( ok an elephan:) that can benifit from having a prosthetic like me. Actually, I felt blessed that I am happy ...even though I am different that others.
found the article HERE: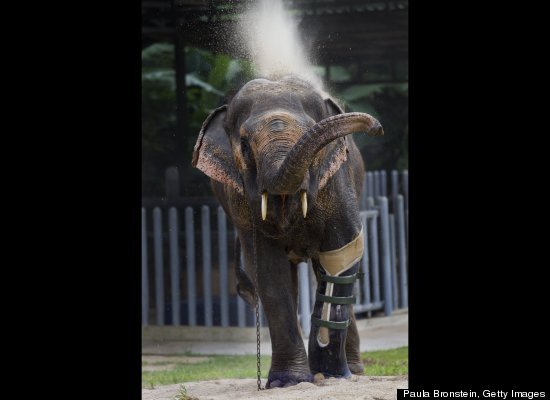 Then I saw this story about the Pink dophin and that made me smile. I love the uniqueness of it, it is different but beautiful in it's own way.
Look at this dolphin HERE:
Hmmm...thinking there is a lesson here. To be grateful for what we have, to be happy. Be yourself, believe in yourself, and to do as Mother Theresa said...
"Spread love everywhere you go: First of all in your own house... let no one ever come to you without leaving better and happier. Be the living expression of God's kindness; kindness in your face, kindness in your eyes, kindness in your smile, kindness in your warm greeting."
So true!
Good Night dear friends!
Look at this photo HERE: