I watched this story and loved how people take their talents and compassion for others...and end up making such a difference in the world. That is what life is all about I believe!
Stepney Bank Stables is an equestrian center that provide opportunities for children and adults from disadvantaged backgrounds to develop life skills.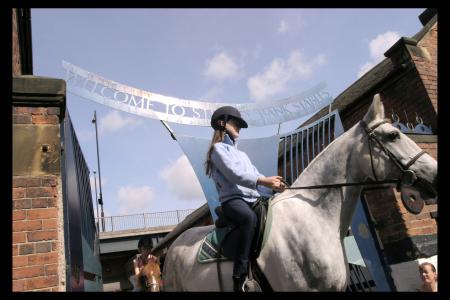 You can see the you tube
here:
Mission statement:
Stepney Bank Stables is committed to making horses and riding accessible to the whole community. We offer opportunities to volunteers of all ages to develop in confidence and skills whilst helping others.
Our Values:
We provide outstanding equestrian training. Commercial riding lessons provide the focus for all other activities and enable us to support those most in need.
We engage with vulnerable young people and adults, raising their aspirations and helping them to feel positively about themselves and their futures.
By choosing to ride with us you can not only have a fantastic time, learn valuable skills whilst keeping fit but you will also be helping local disadvantaged young people.
Stepney Bank Stables - More than just riding!