Yesterday was our trip to West Virginia, that was where I was born and raised. We first ended up at my best friend's house ( from High School ), it was great to see her and her family. She drove us around Barboursville and Huntington to our old High School... which isn't even there any more. We drove past the house that I grew up in ( on the farm ), it was still there. It didn't look like it was well loved or taken care of, but I can't hardly even explain in words what I felt when I drove past it. First of all the whole road has changed and now there is an interstate right beside our house, that was weird. I felt like it really wasn't my home, I had good memories there but the bad ones seemed to over ride the others. Then after we left her house, we went to Shirley's old home place in Branchland. Wow, it was amazing to go and look at where she was born, it was 4 miles up the road called 10 mile. We saw on the drive there, a bunny, a dear and a big snack on road. Oh man, I don't miss all the snakes.
After dinner, we realized we had forgotten to get a couple of things at the store. We hurried and went back out to find a store open, it was 8:15 pm and most of the places were closed. It took us 20 mins to find the nearest gas station that was open. 20 minutes ... really! We couldn't get internet access or even cell phone coverage. Her Mother hadn't been feeling well so Shirley really wanted to stop and spend some time with her and her Aunt and Uncle that lived next door. It was fun, we really didn't do much but sit and talk. That night we slept under (BEAUTIFUL) handmade quilts... from some reason I seemed to sleep better! :)
This morning we got up and ate our own breakfast. Remember we are still on Weight Watchers, we were afraid that we would hurt her feelings, because she wanted to make eggs, sausage, bacon, biscuits, jelly and milk, I just couldn't eat that, so we said no thanks and hoped that she would understand. But don't think it wasn't hard to resist that home cooked breakfast smell, it brought back a lot of wonderful memories of my Grandmother's kitchen. The dishes she served us with, were certainly a flash from the past too!
Right before we left, she said she wanted to give us each a quilt, Shirley's was a new one and mine was one she had had for many years. It was simply beautiful, I can't hardly wait to put it in my house. Then we left and stopped by her Aunt's house ( next door ) and she too gave each of us a quilt. They are ones that she made while she was trying to recoup from her Cancer and treatments this past year. She too was a Breast Cancer Survivor, and so this quilt will have a very special meaning to me. It amazes me the talent that these ladies have, what a treat and a gift.
Before we left West Virginia we stopped in Huntington to the cemetery where my parents were buried. I haven't been back here since my Mom died 12 years ago. I was at her funeral but we didn't have the marker there yet. Since then, my Dad passed away and both were buried by my Grandmother Johnson. I thought I could remember where there grave sites were but it took us an hour and half to find it. I prayed so hard, I had brought flowers for their graves and didn't want to leave without finding them. Finally Shirley found them we were thrilled. I think my Mom just knew we were on Weight Watchers and just wanted us to get some Activity points earned by walking up and down those hills...looking for their graves! :)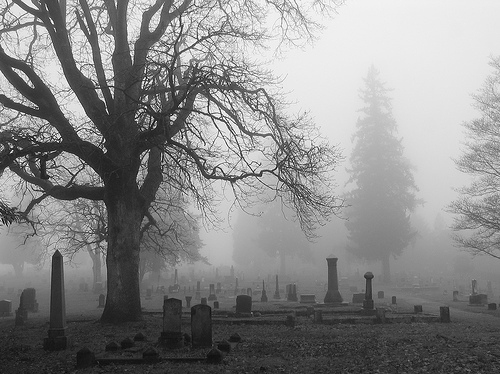 Then we did one last trip down Memory Lane to the home I was born in and raised in the first 10 years of my life. It was in the city but I was shocked to see how run down the whole area was. We were going to stop and take photos but.. that didn't feel safe so we took photos out the windows. Ended up eating lunch in the car at Riter Park ( where Jeff and I spent many evenings together while we were dating ) it made me really miss him.

The next 4 hours we headed to Kentucky and it was a beautiful ride with all the horse farms around. My dear friends from Indiana drove to our motel and had dinner with us. You know that you are with a best friend when you start talking where you left off of 3 years ago! It was so fun catching up! Now we back in our motel and getting ready to head to bed. I am soooo grateful for the opportunity to have this chance to be doing this road trip. I really think this will be a Road Trip we will remember Forever! Good night dear friends!

"

Don't walk behind me; I may not lead. Don't walk in front of me; I may not follow. Just walk beside me and be my friend.

" ~Albert Camus