In the news today, there was an article of a man and his dying wish. He did not want to spend his last days in the hospital but at home. The article goes on to talk about foundations that try to make people's last wish...(or their bucket list) come true, and what a difference it made. Maybe some day that would be a note worthy cause, to do some volunteer work for? It is a sobering thought but also a nice one, to help those who want to spend their last days at home. Here is part of the article.
Final days: Dying find comfort in creating special spaces at home  ~ Joyce Wadler  The New York Times
According to the National Hospice and Palliative Care Organization, most Americans would prefer to die at home. It's a choice that necessitates a number of physical changes, like setting up medical equipment and bringing in a hospital bed. For some people, however, what matters more is altering their environment in a way that makes them feel better emotionally — creating a place that represents their final idea of home.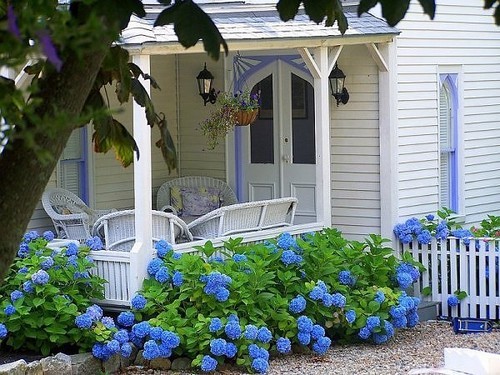 For someone else, of course, the final idea of home might be something very different. The crucial thing, said Dr. Cheryl Phillips, a past president of the American Geriatrics Society and the chief medical officer for On Lok Lifeways, a not-for-profit organization that provides services for the frail elderly in greater San Francisco, is finding out what makes the person who is dying feel most at ease. "If there was one thing that would make a difference, what would it be?" she said. "It's amazing how creative people can be to make these special wishes come true."
Virginia Fry, a counselor who has been the director of the Hospice and Palliative Care Council of Vermont for 30 years, believes people should have a bucket list for the environment where they spend their last days — including what it should look like, and how it should sound and smell. Smell is particularly important because the odors of illness can be intrusive, Fry said. Often, people try to mitigate that problem by putting out bowls of potpourri or dabbing essential oils on light bulbs.
WARM SAND IN WINTER...To create a happy environment for a woman in Vermont some years ago Fry and her organization went way beyond potpourri. The woman dreamed of going to Hawaii, but she did not have a lot of money, Fry said, and she was too ill to travel. And so the hospice organization brought Hawaii to her
A GARDEN FROM CHILDHOOD...My granny's garden fed our stomachs and our senses. My granny fed our souls."
A HOUSE IN NATURE..."Bernd was just in love with that barn," she said. "For months and months before he died, he wanted to sleep in it all the time. It was comfortable to him because it was rustic and he felt like he was outdoors. We would sit out and look at the stars and the mountains."
COMING HOME...Rothenburgh did not want a hospital bed, so Jim Lewis found her a twin bed, with a comforter in a pattern that matched the dress Rothenburgh wore at her son's wedding. He filled the room with family pictures, including a photo of her at the wedding
"There is nothing like staying at home for real comfort."  ~Jane Austen

"Home is a shelter from storms - all sorts of storms."  ~William J. Bennett
"There's nothing half so pleasant as coming home again."
  ~ Margaret Elizabeth Sangster